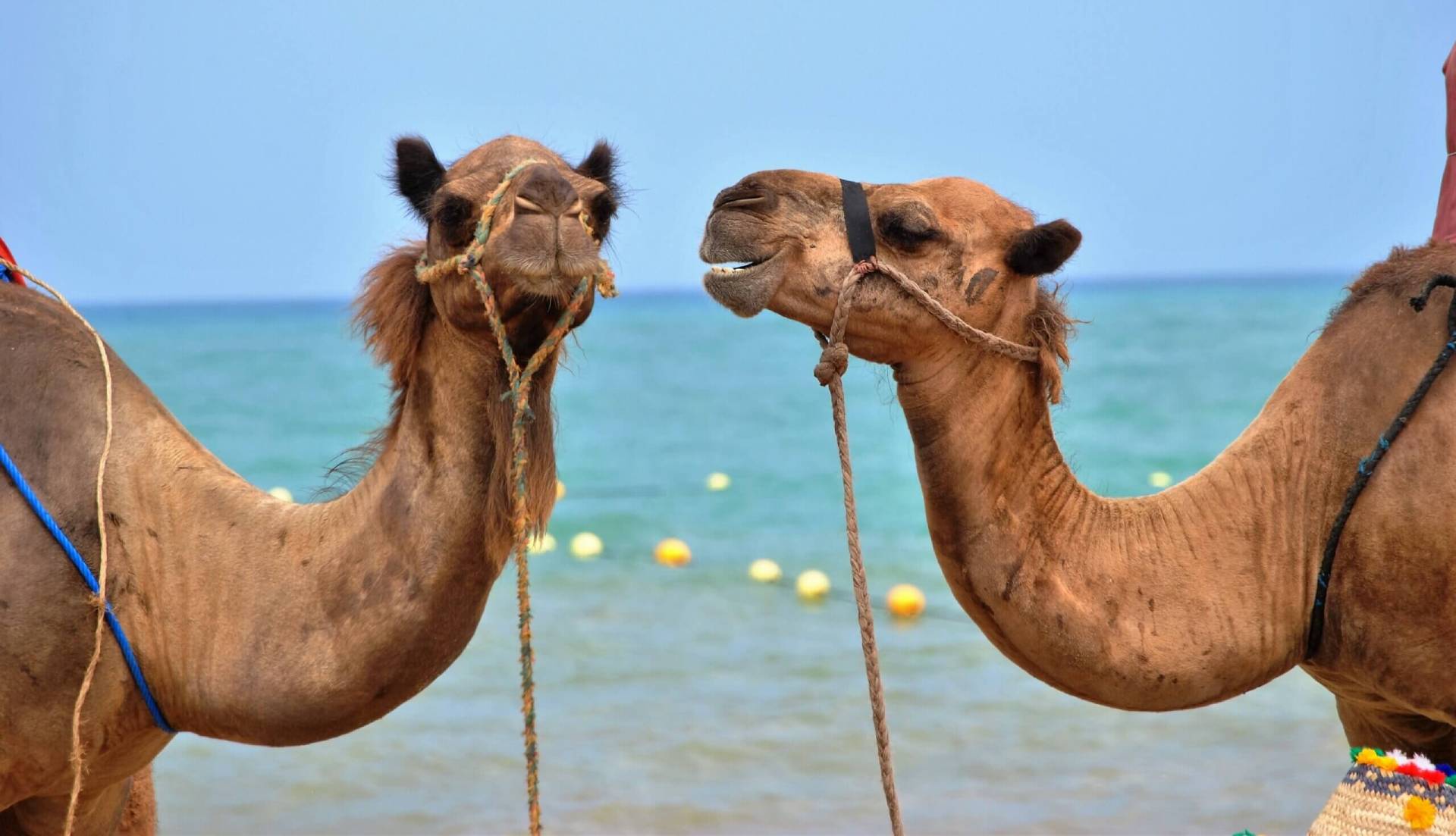 I'm often asked how to promote a not-for-profit organisation, by people desperate to give a voice to their worthy cause.  There is no simple answer, but there is a scale which most organisations fit on.  It is a question of how willing they are to take the next step up the ladder.  When it comes to marketing, you need to invest, because there is no such thing as a free solution other than a few DIY basics.  Even when someone volunteers or does it pro-rata, there is still a cost in overseeing it and feeding them information, not to mention some tools they will need, to be effective, cost money.
Before you can consider the how you need to understand where you are at currently.
Do you have the foundations in place?
Before you can start marketing your not-for-profit, you need to check you have the foundations in place.  Here is a high-level Top 5 checklist to consider:
☐ Branding.  Has it been refreshed recently?  Does it tell a story about who your organisation is and what they do?
☐ Definition.  Have you reviewed the definition of the organisation?  Is it used consistently on all materials?
☐ Brochures.  Do you have some agreed language to describe your services/what you do? Have you got some professionally produce brochures?
☐ Key messages.  Have you developed and regularly reviewed some key messages for the organisation?
☐ Audience.  Have you got a thorough list in place of all your stakeholders?  Have you surveyed them to understand their needs/interests?
Where does your not-for-profit sit with its marketing strategies?
Old Fashioned
Newsletters (posted or if you are in this century, emailed)
Fundraising/Event invitations
Cheap DL brochures put together internally
An annual awareness event with some media releases and tags on your emails
Basic
A website with basic information
News articles republished on your website
A Facebook page with few posts outside of fundraising
Annual Report produced internally
2017
Fresh website
Updated images
Regular video releases
Active engagement on social platforms
Inbound marketing campaigns; featuring

Regular blog posts added
Landing pages
Tailored direct email marketing for each audience
Social media posts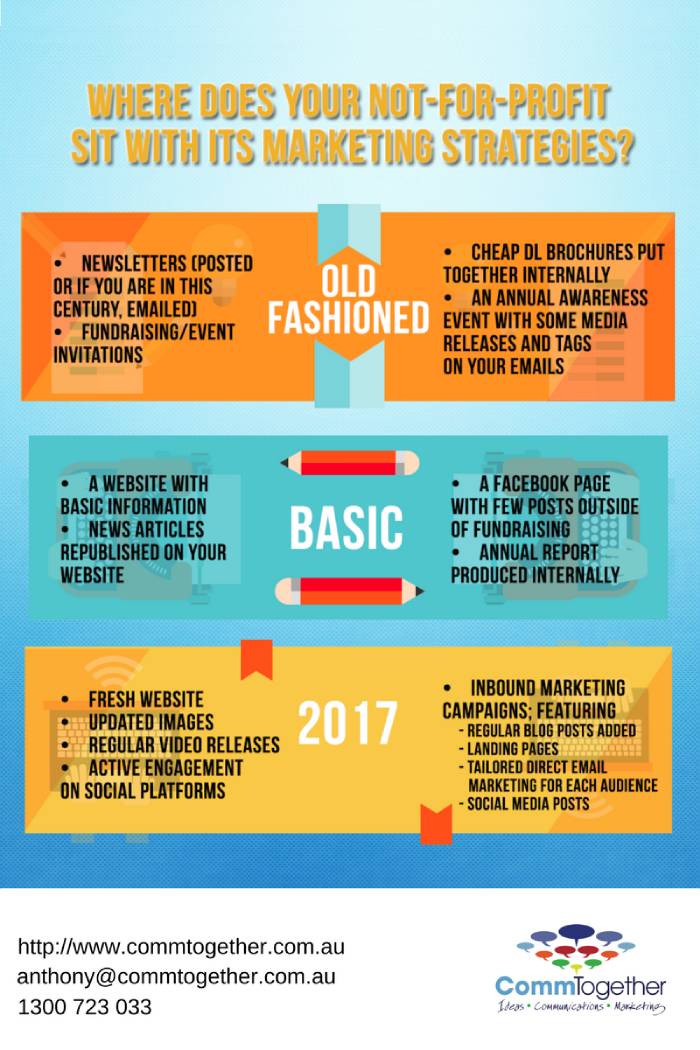 When it comes to the question of how to promote a not-for-profit organisation if you think the answer lies along the line of 'free ads' and media releases then you are on the wrong path.  You need to invest in the 2017 activties shown above and support them.  Inbound marketing is the way forward.  It's about delivering content on multiple platforms which engage your audience.  It's knowing what they are searching for, so it is available and easy to find when they want it.  It's about creating a funnel of engagement which uses the knowledge and expertise of your organisation.  It is about ongoing promotion.
Using the emotional pull of your brand with your supporters, you use content to engage and create a platform where they can always access information.  Then businesses will want to support you (because there is something for them to gain from the association) as your brand builds and your audience grows.
Want to know more?  Click on the link below for a free e-book with all the current information you need to answer the question, how to promote a  not-for-profit organisation.