For any not-for-profit to be able to survive very long into the future, you need to have a digital strategy in place. It's not just posting to Facebook ocassinaly about your latest fundraising events or details about services. You need genuine content which will engage and grow your audience. This not-for-profit digital strategy guide is deisgned to give you what you need to do to get underway. We take you through the: How | Who | What. This is a game changer. If you follow the lessons we give you, the future of your organisation will be much brighter.
Complete your details NOW to download your FREE copy of "A Guide for Not-For-Profits to engage and grow your supporter base."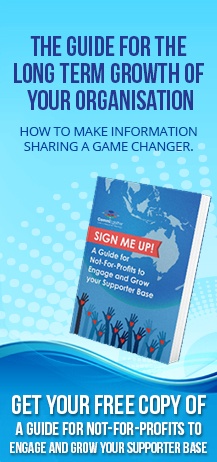 Get your copy of the not-for-profit digital strategy guide to enaging and growing your supporter base.
[hubspot type=form portal=2511859 id=41b36320-3052-46bf-9703-3a07ec9f283a]