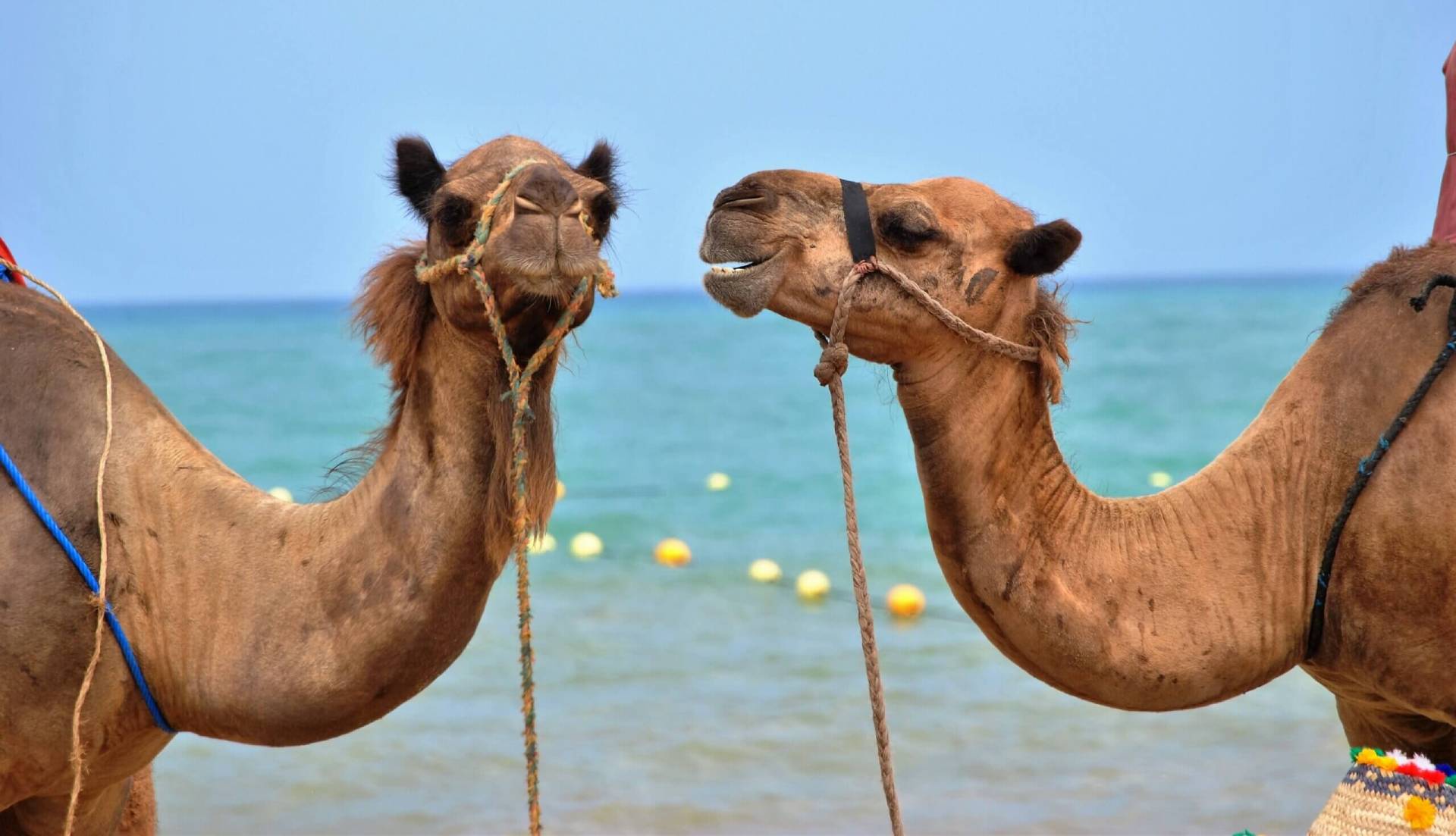 The 12 steps to increase awareness of your charity or not-for-profit is a three-phased approach, which will have a far-reaching, long-term positive impact. There is no magic quick fix or simple idea which has a lasting impact. This is about following a process which will ultimately engage and grow your reach.
Before you can effectively follow the 12 step process, you need to have ensured you have reviewed your branding. It should reflect the desired positioning of your not-for-profit and tell a story about who you are and what you do. Once this is in place are ready to jump in. If you need some assistance or an expert opinion on your branding, jump to the end of the book for a special offer.
The three-phased approach involves an ordered process (with four steps in each phase); the first two initially will not take you long. However, they should be repeated at least annually to continue to confirm the details are correct because, over time as your organisation grows, there can be changes. Phase three is ongoing. To be effective, you will need to commit to this part of the process long-term. It will require some investment of time and resources, but the payoff will see a continual increase in awareness for your cause.
Phase 1 – Audience
Phase 2 – Understanding
Phase 3 – Resonate
Deliver through various media
Relationships matter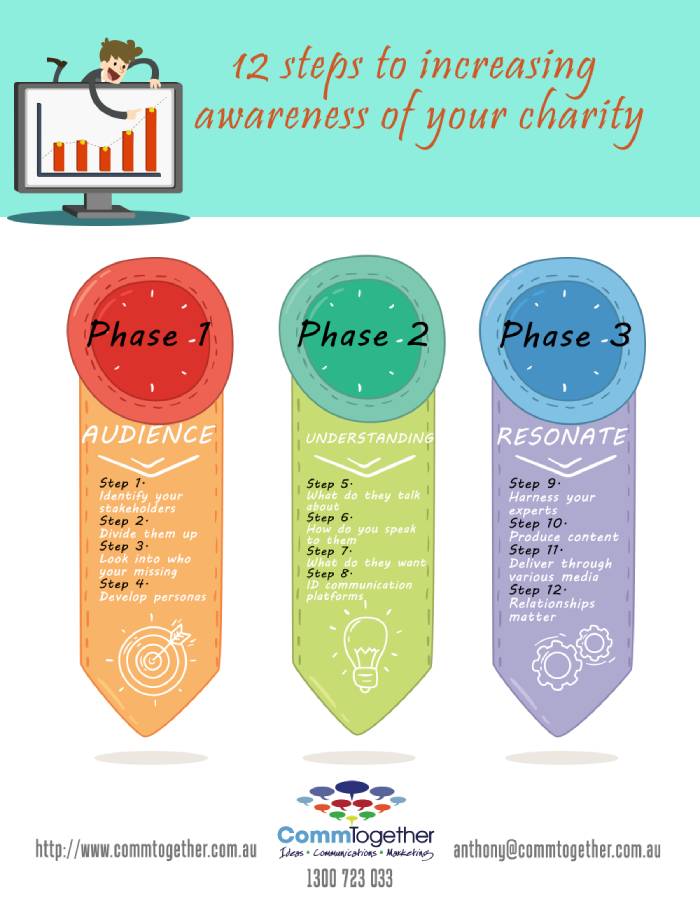 For details on each of the 12 steps to increase awareness of your charity or not-for-profit – three-phased approach, click on the link to download our free e-book.