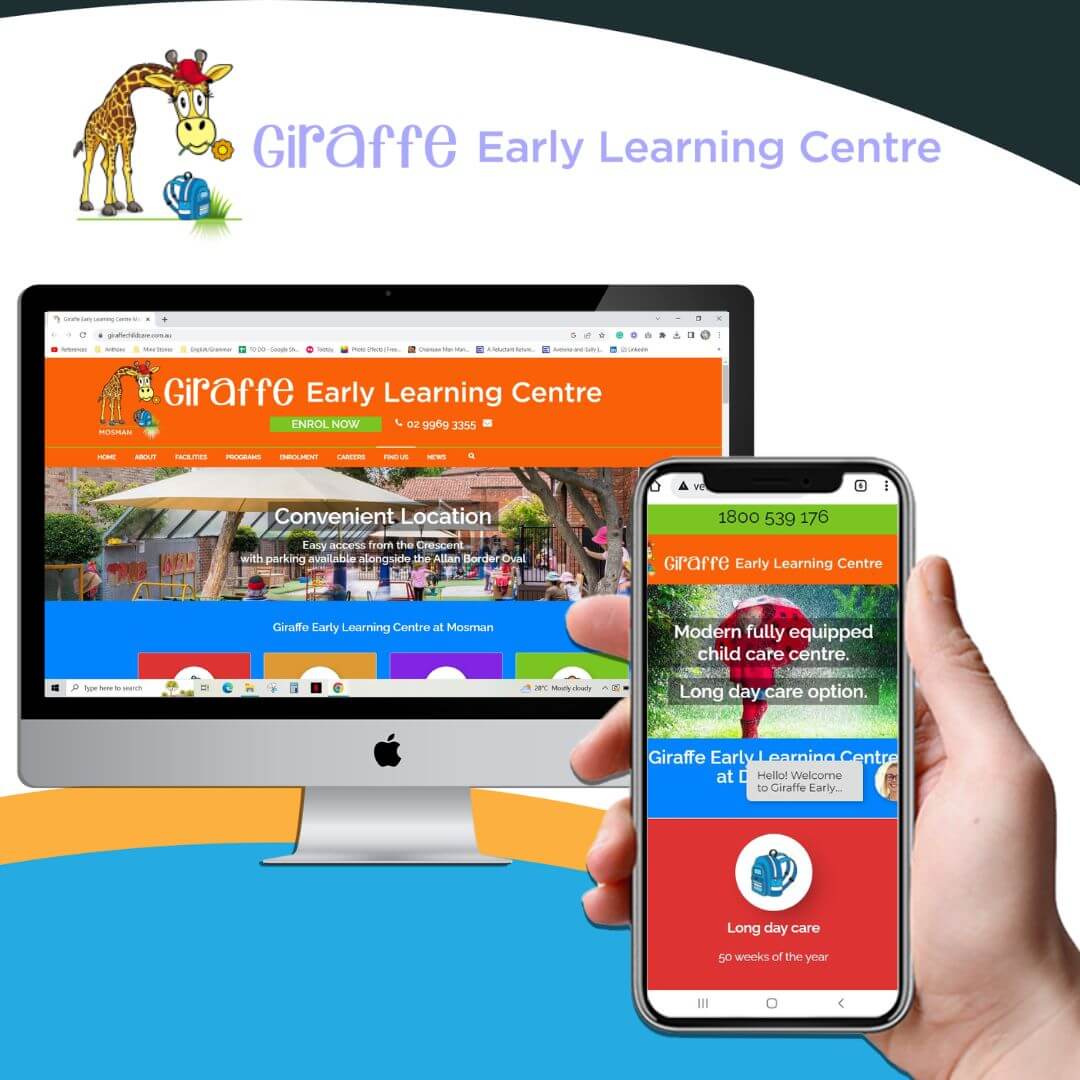 Giraffe Early Learning Centres
The initial project began with a remit to freshen the existing logo in preparation for additional locations to be added. The changes reflected a more child-like and modern twist.
Tell me more about your project
A new website was developed for the first of the new locations in Melbourne and then led to similar implementations for the other two sites. The website was designed to be colourful and carry lots of information for parents. It reflects the need for parents to have a great deal of trust in the first independent place they will leave their children.
Along the way, a series of other marketing materials were developed, including promotional products, advertising and signage.
With a new location opening in Melbourne, the original brief was to freshen the brand and enable further localised branches to be added in the future. A new website was built to attract parents and encourage registration.