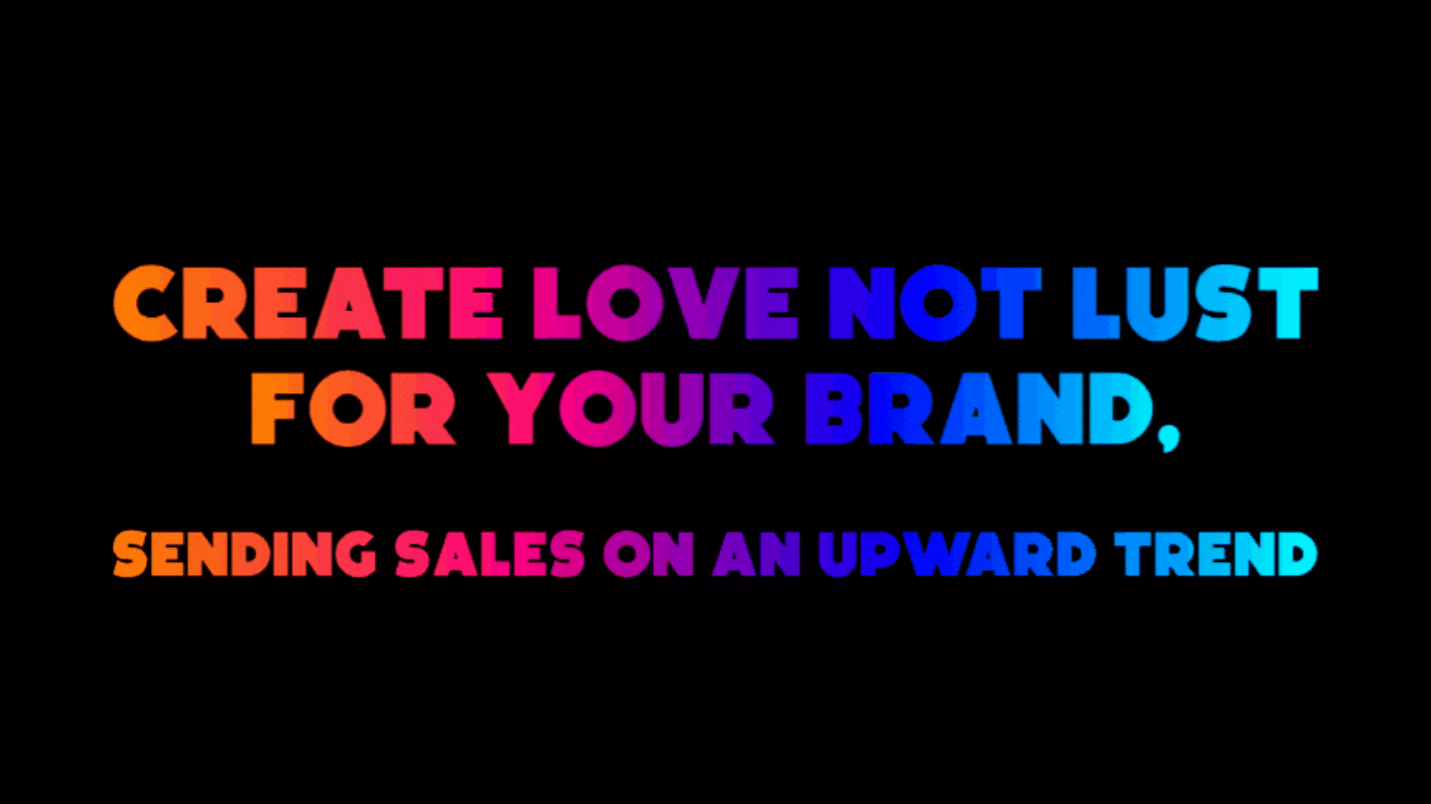 Do you love your clients?
Do you love your staff?
Do you love your other stakeholders?
Love is a powerful word and far too easily thrown about without truly understanding its significance. You are not likely to "love" a client the way you love your partner or your child. That said, you do need to have a love for them.
It starts with the problem you are solving for them—in other words the basic products or services you offer. You have clients who need it, staff who want to deliver it and other stakeholders who want to support it. This is the logical connection, which is where the seeds of love are sewn for your brand.  
If you are looking long-term, you want love, not lust. You want something built on logic and understanding—so your brand is chosen as much as you have chosen them to be a part of your brand with the way you built your product or service offering.  Taking your brand to the next level means better understanding all those elements which help your brand function. Here is what you need to do…
You know there's a very old idea that you should love your neighbor as you love yourself. And it's very true in marketing.
One of the things that people forget to do, far too often, is to understand what it's like to walk in other people's footsteps, really take some time and understand what it is whether it's your clients, or your staff, or one of your other stakeholders, what is life like for them?
What are they going through? Because the greater the understanding you have of their circumstances, their frustrations, their lows; the more chance you have of being able to connect with them and find the right communication pieces to engage them, to market to them, and really achieve all the objectives you have for your brand.
So this week, spend a bit of time and walk in someone else's footsteps. Think for a moment what it is like to be them.
Why not even take a day and actually spend the day trailing them around you. You know the best organisations have leaders who have worked their way from the bottom up or at least have experienced what it's like to be at the bottom.
To be the one stacking the shelves. to be the one doing the nitty-gritty of the day-to-day, before they become true leaders and understand how to communicate with them and how to really get your marketing on the front foot.
Problem solving
Far too often what people get wrong is the basic understanding and empathy you need to effectively communicate a message. Remember, you are a problem solver, so you need to be on the same wavelength as those helping support, deliver and receive its benefits.  
When was the last time you spent quality time with a client, not asking them about their relationship with your product or service, but asking them about them. What are their circumstances and drivers. The capacity for your brand to connect will be much greater if you really know with whom it is you are talking. 
Time, conversations and ideas
I sat down with a client recently and we spent a couple of hours trading stories about their typical clients, just so we could shape the right messages. That conversation was off the back several others each of us around the table had had with their clients.
It's a process and one which can be challenging to undertake yourself, not the least of which is because you need to shake off your ego. You can't go into these conversations ready to defend and declare you are right and they are wrong.  
The answer to how to connect your brand to success is to connect with those engaging with your brand first and build the love.
Once someone is in love with your brand, they will keep buying and tell others about it.  Like any relationship, if you don't keep feeding it with consistent communication, they are likely to fall in love with another who is giving them attention.
When you feel the love, your brand knows no bounds and those sales opportunities will keep on keeping on!